Porsche 911 GT2 (2018 991 / GT2 RS)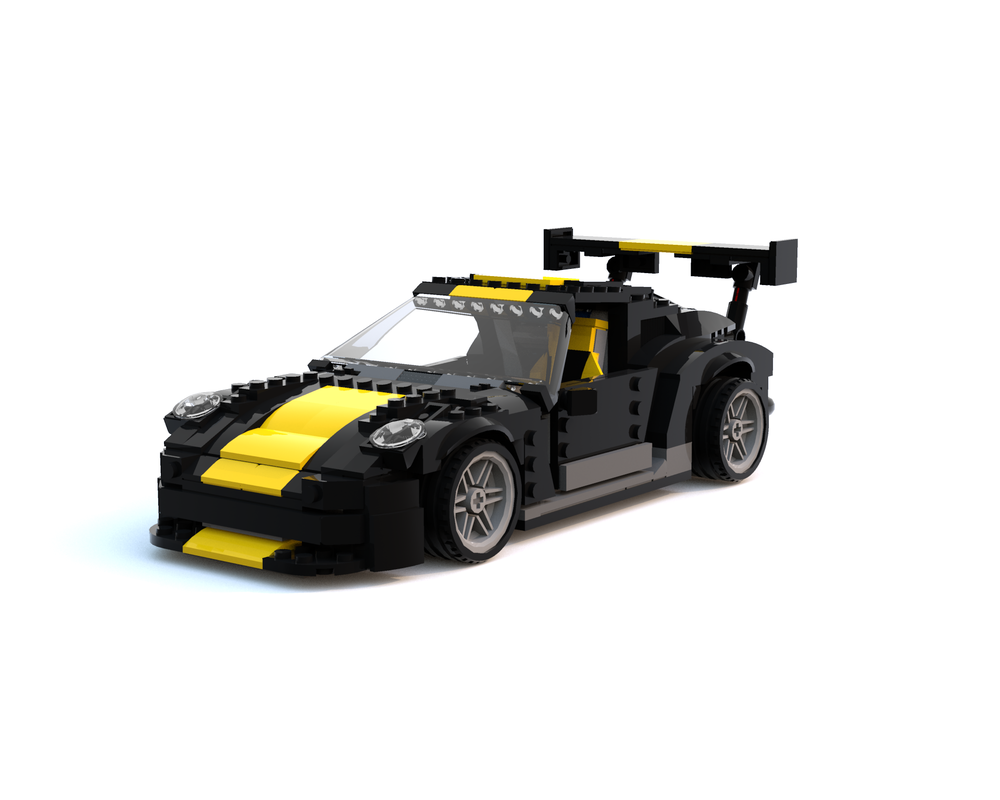 My favorite vehicle of all time is the 911 all the way back to the 1960s original.  With the insane GT2 version being the cream of that crop. So when I spotted someone had taken the Turbo Track Racer set and
crafted a 911 from it I was inspired. First to buy that set and build me a Lego
Porsche, but shortly after to tackle building one myself.
 
This build draws its base inspiration from Amaman's masterful kit conversion, but it is built
without the constraints of a fixed part list. I've changed a number of the
chassis pieces out and reworked some elements for a better fit. The hood and
doors open and I've kept amaman's race designed cabin. The engine design now
better represents the Twin Turbo found in the GT2 variant. -- But as I'm
writing this I now realize the GT2 is a Flat6 not an inline6 and my engine
orientation is off… Oh well, there's bound to be updates! -- I've given the
arches and suspension some love too. The color scheme I have changed to a theme
I've always wanted in a 911.
 
This project was the first real life road vehicle MOC I've worked on, and it was the catalyst for
another MOC of a vehicle I love: the Formula 1 car.
 
Parts are on the way and I'll post some IRL pics soon.
 
References/Inspiration: Amaman's 31070 Alt. Porsche GT (find it on MOCpages) and the 2018 GT2 RS.
Already have some of the parts? Use the
Build this MOC
page to only show the parts you are missing.
Waiting for Inventory to load