What is Rebrickable?
Rebrickable will show you which LEGO sets you can build from the sets and parts you already own. You can choose from official LEGO sets or thousands of MOCs (My Own Creations) submitted by hundreds of designers. All MOCs include building instructions and full parts lists.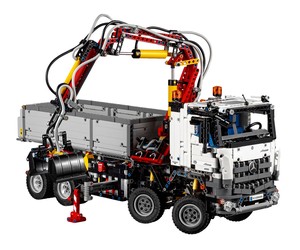 I HAVE THIS
AND A BUNCH OF THESE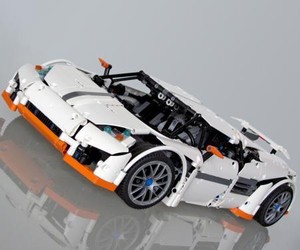 I CAN BUILD THIS, YAY!
Unless you have a LOT of sets, you will usually be missing a few pieces. In these cases Rebrickable will show you exactly what you are missing and even provide suggested sets that you could buy which will get you those pieces - effectively showing you how to buy two sets for the price of one!
Reuse your parts to build other Sets
Save money on buying LEGO by mixing up your current sets to build others. Rebrickable uses powerful algorithms to calculate what other sets/MOCs you can build from your existing sets and loose parts. If you don't have exactly the right ones, it will show close matches and can perform some fuzzy color matching logic
Find out what parts you are missing
Did your favourite designer just publish a 1000-part masterpiece but you can't afford to buy all those parts? Use Rebrickable to show you which parts you already have and help you to order the rest.
Build alternate models
There are many MOCs that only use the parts from a single set. For your next LEGO purchase, you might be getting two, three, or even seven models for the price of one! Popular models include 31006 Highway Speedster, 31034 Future Flyer, and 6913 Blue Roadster among many others.
Learn building techniques from expert designers
All MOCs have building instructions, with many of them professional looking PDF manuals. Check out the MOCs from The LEGO Group's designers such as Nathanaël Kuipers and Milan Reindl (Grohl).
Search through thousands of MOCs with building instructions
Every MOC on Rebrickable has a list of parts and building instructions, so you can be sure that anything you find here is buildable! You may not have every part required, but the beauty of LEGO is that you are encouraged to improvise!
CAD Tools
Import your LEGO 3d CAD files and Rebrickable will generate a parts list for them. You can then export the list into a number of alternate formats. You can also find out how much the parts cost and who has them in stock through our integrated parts stores. Or maybe you just want to see if you already have the parts to build it!